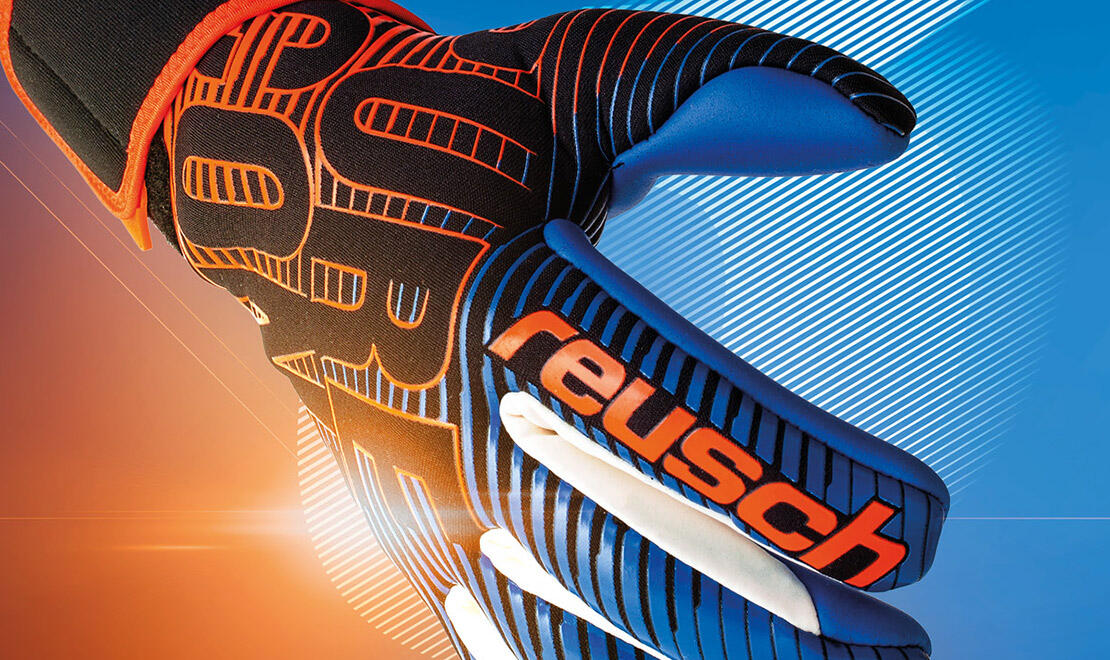 Designed, engineered and tested in the secret labs of the Goalkeeping Specialist, the Reusch Pure Contact 3 goalkeeper glove is ready to shine bright.
Developed as a complete one-piece construction, the highly flexible FreeFlex™ backhand turns the Pure Contact 3 into Reusch's lightest professional glove ever, simply fitting like a second skin.
The S1 Super Soft is one of Reusch's softest palm foams, delivering excellent results in terms of grip and cushioning as well as reliable abrasion resistance when used on natural grass. The expansion of the palm foam all the way to the cuff also significantly enlarges the latex-to-ball contact zone for optimized grip.
Thanks the well-known Asymmetric Slip-On Cuff with integrated strap the Pure Contact 3 offers individual fixation and a super stable hold around the wrist.
The Pure Contact 3 also features 100% internal seams, a wrapped thumb as well as an extension of the palm towards the backhand on the pinky finger side, in order to create the tightest and most direct fit possible.
Grip, agility, lightness, breathability: Dominate the game with the all new Pure Contact 3 goalkeeper gloves!