Bayern Munich 2020/21 Home Jersey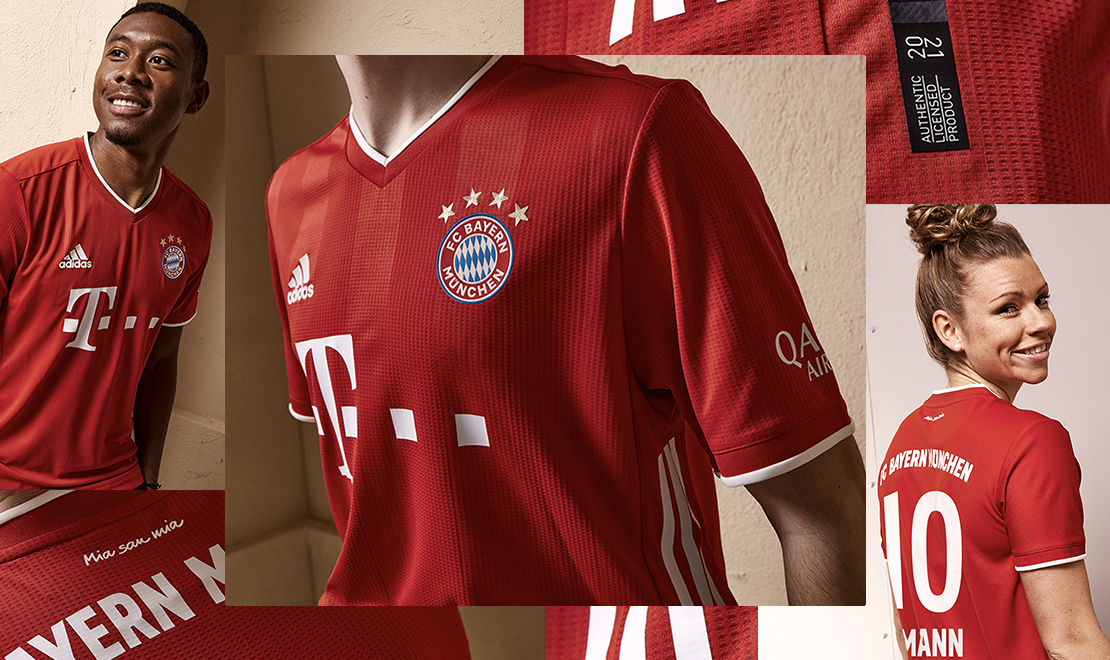 adidas and FC Bayern Munich today present the new 2020/21 season home kit for the reigning German champions.
The jersey is designed in classic club colors of 'FC Bayern true red' and white. The familiar look unites the club's sense of tradition and the bond with the entire FC Bayern Munich family, through the club mantra, "Mia san mia" lettering - meaning 'we are who we are' - emblazoned on the neck. Stripe details worked into the fabric give the red shirt a fresh look, while fine white edges on the collar and sleeves compliment this design element. Red shorts and socks complete the players' home kit for the 20/21 season, whilst the goalkeepers will play in a blue-green jersey.
Shop Bayern Munich 20/21 Home Jersey