Arsenal 2020/21 Home Jersey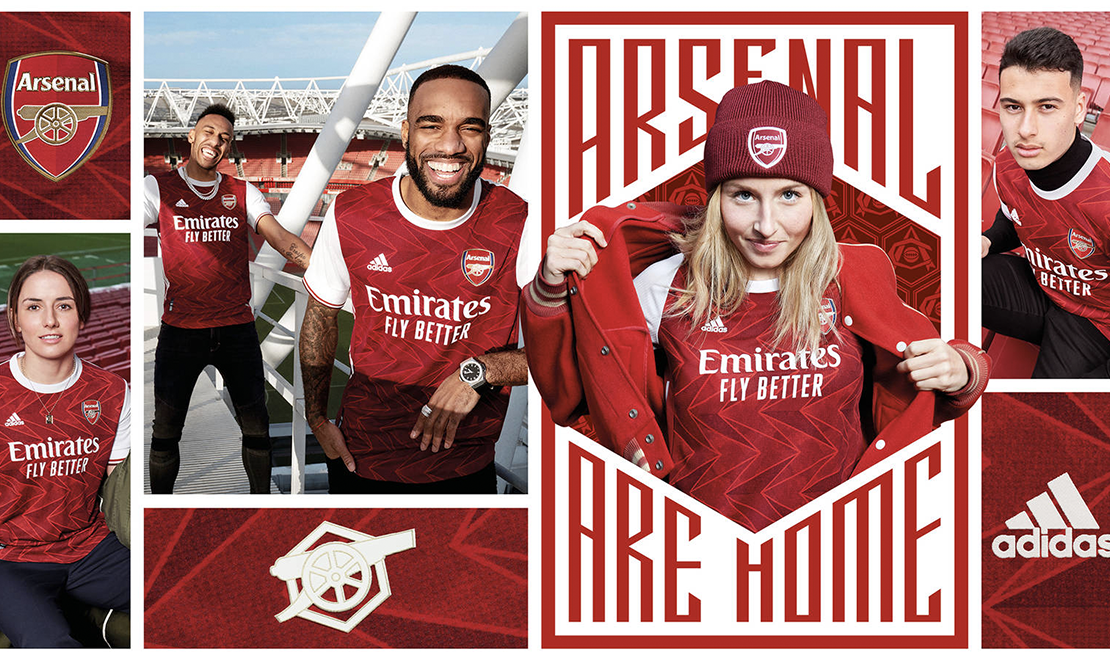 adidas reveals the Arsenal home kit for the 2020/21 season, uniting generations of fans with reference to the club's prolific "Art Deco" period in the 1930/40s.
Paying homage to Arsenal's geometric crest which the club used from 1936 – 1949, the chevron graphic on the home jersey is inspired by the "A" within. It is also a nod to the layout of the tiling on the floors of the East Stand's famous marble halls – the historical home of Arsenal before its 2006 move to the Emirates Stadium.
The back-neck sign off also references the original crest, with the chevrons facing both East and West, representing the past and present of the club's iconic Cannon emblem. A dark shade of red is used throughout the kit to celebrate the club's heritage, something which is synonymous with Arsenal and rooted in its DNA.
Shop Arsenal 20/21 Home Jersey