Manchester United 2020/21 Away Shirt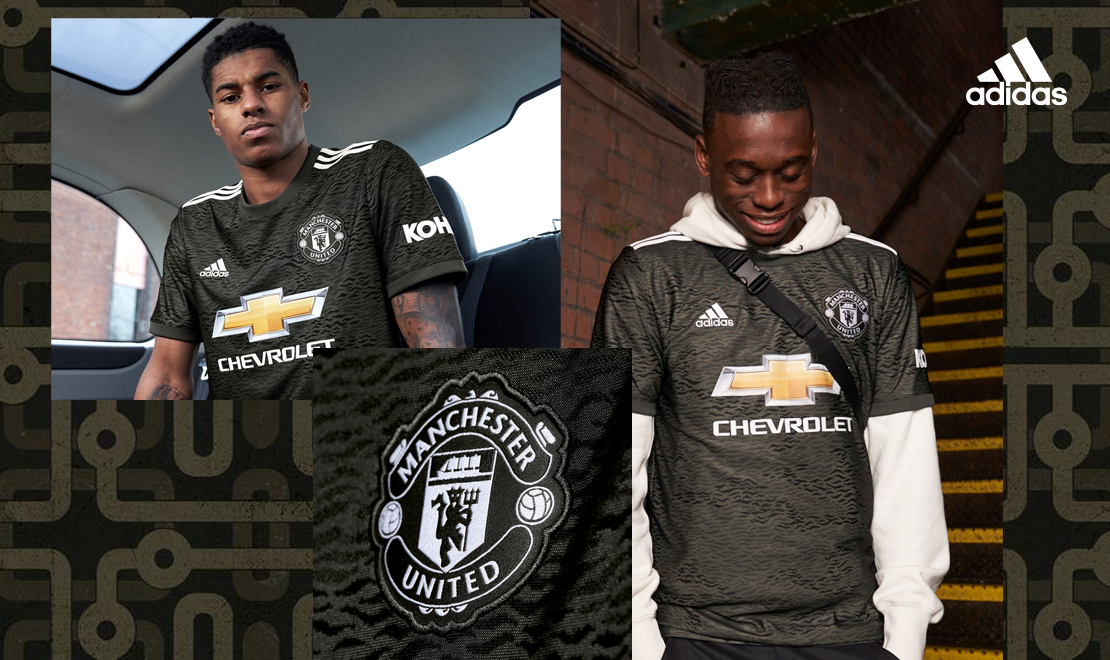 adidas and Manchester United present the new 2020/21 season away kit, featuring a subtle engineered 'legend earth green' pattern, which is made up of an intricately hand-drawn and painted design.
The dark colour palette contrasts with clean white accents to offer a versatile and contemporary look, designed with the club's famous away supporters in mind.
Imagery featuring the men's and women's team wearing the new shirt is based on away fan journeys using a range of transport, and the feeling of togetherness when joining other fellow supporters on the road.
Shop Manchester United 20/21 Home Jersey