Liverpool 2020/21 Home Shirt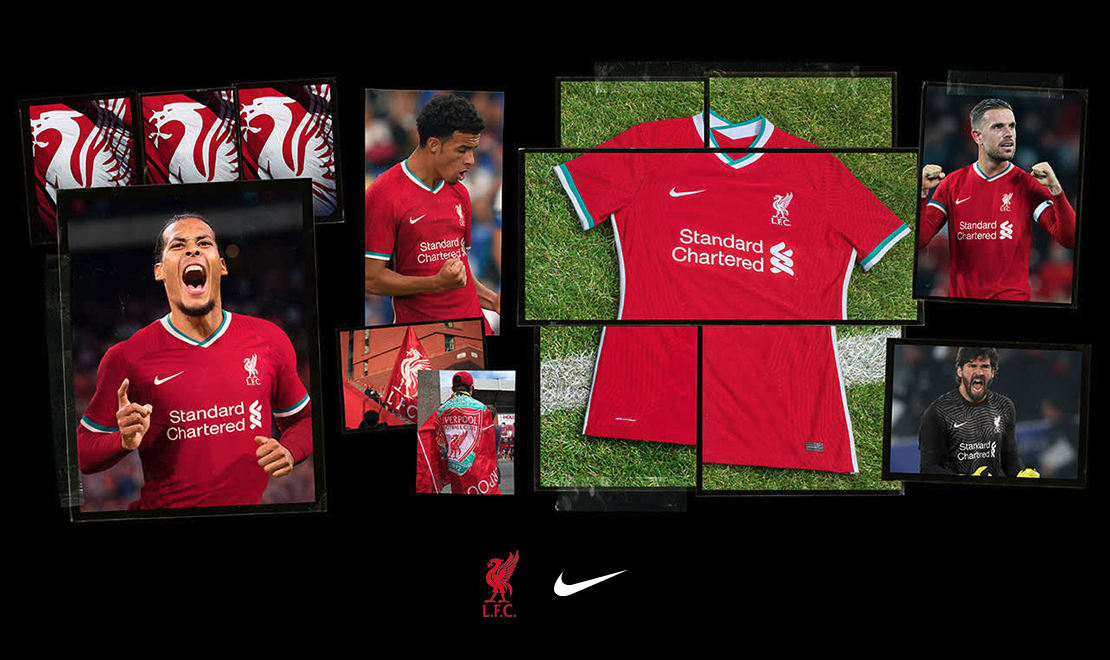 Introducing Liverpool FC's 2020-21 home kit — the first collaboration of an exciting multi-year partnership between Nike and the current Premier League, European and Club World Cup champions. The new shirt is a celebration of this new relationship. It acknowledges the past, while setting the tone for future collections. Liverpool's new home kit is comprised of the traditional red jersey and red shorts and socks. The use of a brighter red exudes youth and vibrancy, complementing the traditional white and the introduction of teal to the home jersey.
The red, white and teal has been a traditional color combination for LFC over the years, particularly as it relates to the traditional club crest. The teal holds a further symbolic connection to the city of Liverpool through the Liver Birds that sit proudly looking over the city, and have been a prominent fixture on the Liverpool Football Club jersey since the club formed in 1892.
"I've been part of the Nike family for six years and we have an incredible relationship," says defender Virgil van Dijk. "I'm very familiar with the quality of the design and innovation that goes into making a kit like this. Stepping out as champions next season in this kit will be really special."
The home jersey has a stylish V-neck collar with white and teal color-blocked stripes. Stripes also appear on the trim of the sleeves and form hoops around the tops of the socks. On the nape of the neck the 96 emblem, encased by the eternal flames, sits proudly in memory of the 96 children, women and men who lost their lives at Hillsborough.
The kit benefits from the latest in Nike performance innovation for fit and moisture management. Consistent with Nike's commitment to sustainability, the Liverpool FC kits are constructed with 100 percent recycled polyester fabric, made from recycled plastic bottles.
Shop Liverpool 20/21 Home Jersey