INSPIRED BY A NIGHT IN TURIN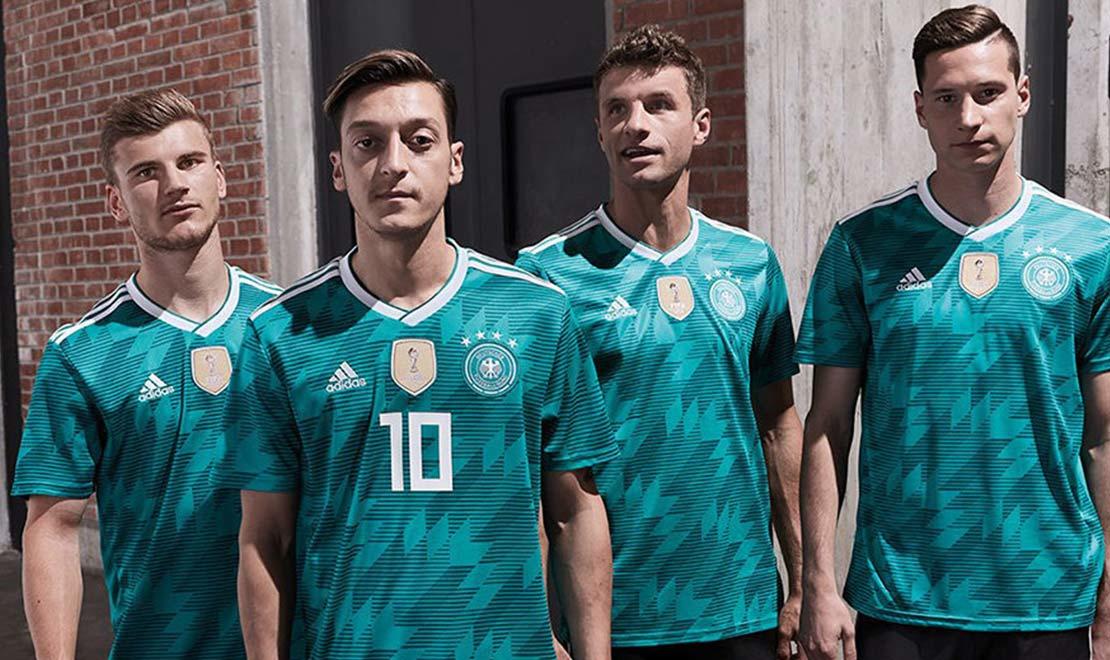 The first green Germany away jersey since Euro 2012, the Germany 2018 World Cup away kit draws inspiration from when West Germany's players held their nerve to overcome England on penalties, after an epic semi-final encounter in 1990. A night when the 'EQT Green' coloured kit became an overnight classic.
The 2018 Germany away shirt features a graphic pattern inspired by the late 1980s and early 1990s covering the front and sleeves, along with a woven Germany crest on chest and woven FIFA World Champions 2014 crest on chest.