INSPIRED BY ICONIC 1990 DESIGN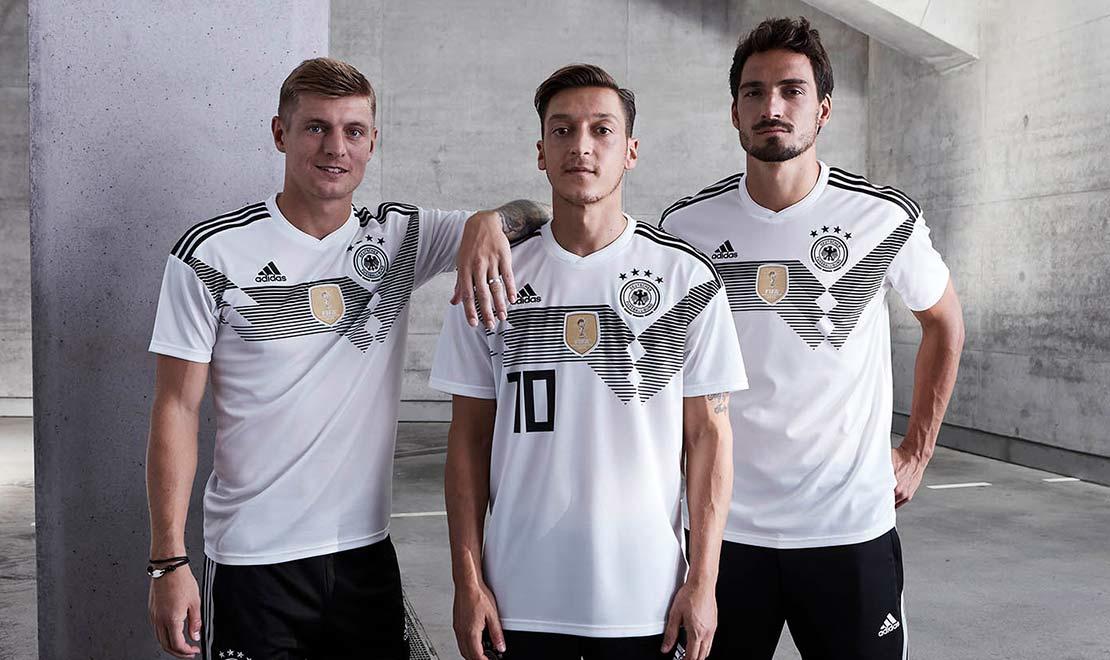 When West Germany players defeated Argentina to complete a hat trick of world titles during the 1990 FIFA World Cup Italy, they did it in a uniform that has since enjoyed the same legendary status as the country's 1990 heroes. The Germany 2018 World Cup home jersey draws inspiration from that shirt design, one of the most iconic of all time.
The Germany 2018 World Cup kit reinterprets the 1990 jersey in a modern way, removing the colours of the German flag from the main graphic print and replacing them with shades of grey and black, along with a woven Germany crest on chest and woven FIFA World Champions 2014 crest on chest.