PLAYR GPS SOCCER TRACKING SYSTEM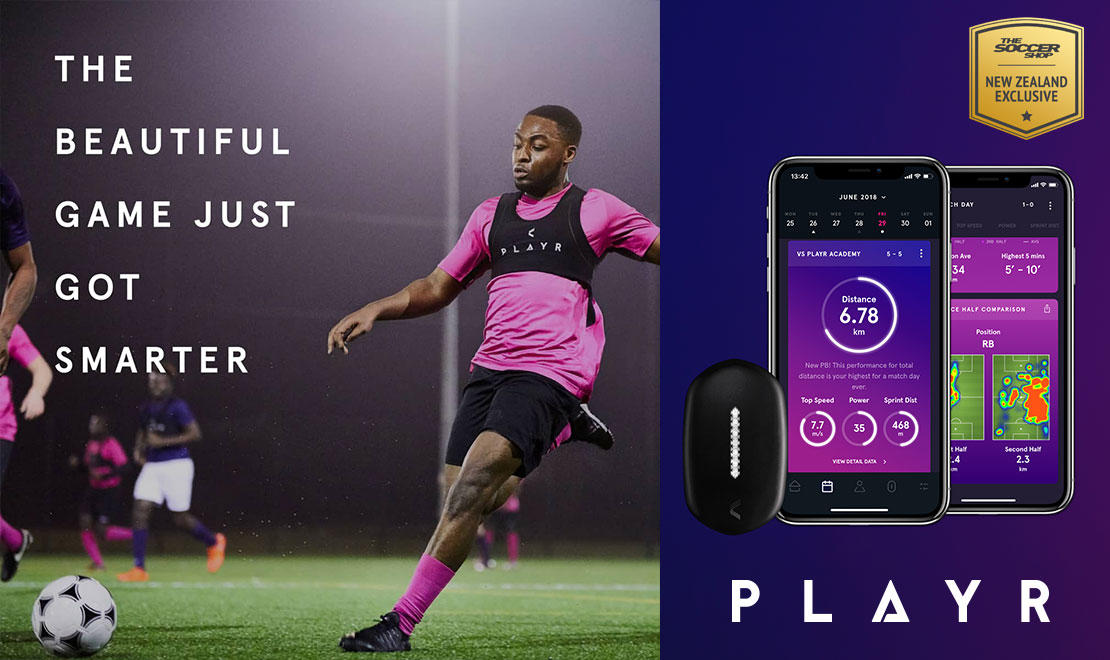 PLAYR combines the latest GPS player tracking technology with personalised sports science to help you take your performance to the next level.
PLAYR measures your speed, distance and positional heat map; tailors professional coaching to your football; and transforms your preparation, performance and recovery via our SmartCoach system. The beautiful game just got smarter.
Designed for players wanting to train and play like a professional, PLAYR tracks every movement you make on the pitch and then gives you expertise from renowned Premier League coaches.
From the perfect training exercise to post-match meal, the SmartCoach system gives you the necessary advice off the pitch to transform your game on it. Compare your performance to friends, the community and professional players, while you can benchmark and track your data throughout a season.
SHOP PLAYR GPS FOOTBALL TRACKING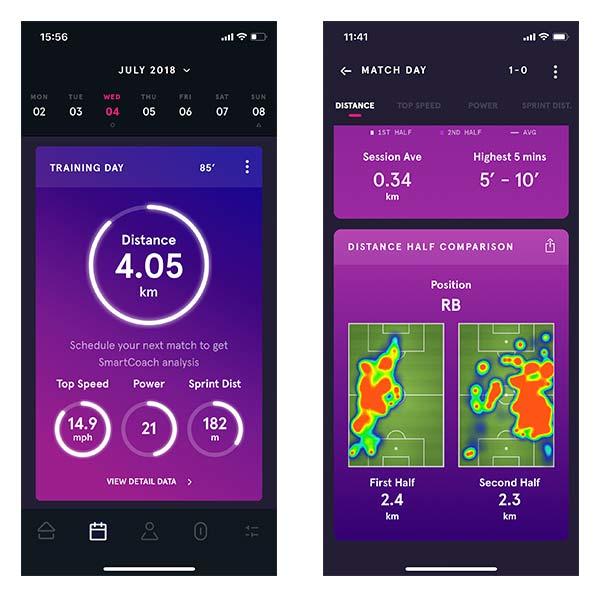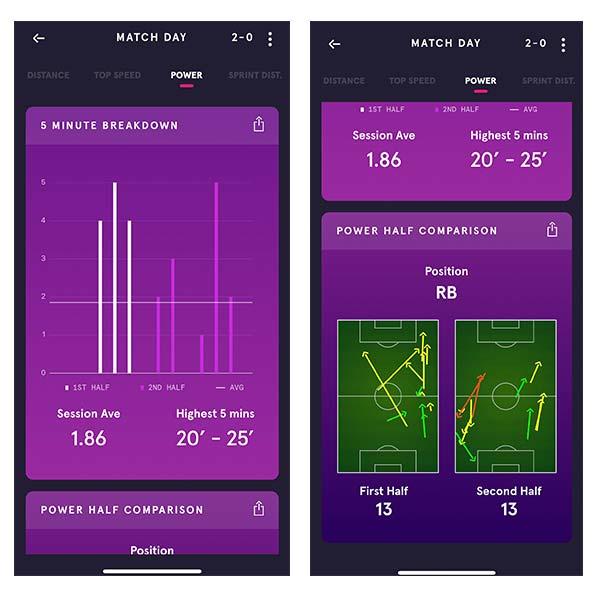 KEY FEATURES
FIFA authorised wearable GPS tracker designed to analyse and improve football performance
Transform your preparation, performance and recovery with expertise on training and nutrition from the Premier League coaches behind our SmartCoach system
Detailing speed, sprint, distance, power and load data, the technology gives you a total understanding of your game
Compare your numbers against the competition and professional players to see how you match up
PLAYR's advanced GPS system improves your positioning with heatmaps detailing every movement you make on the pitch
The auto-detect technology activates the SmartPod once inserted into the SmartVest so you don't have to worry about a session not recording
SHOP PLAYR GPS FOOTBALL TRACKING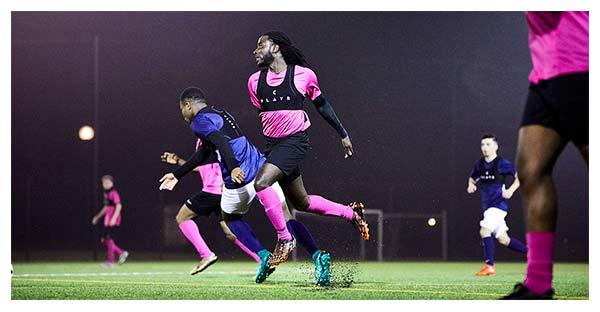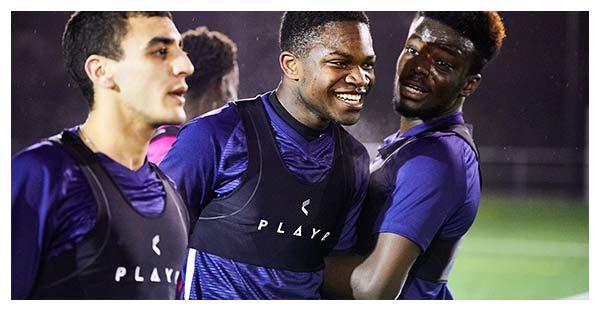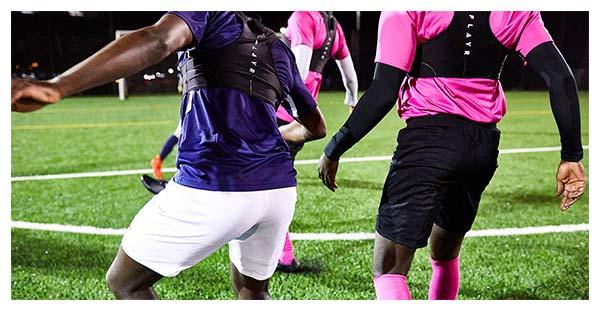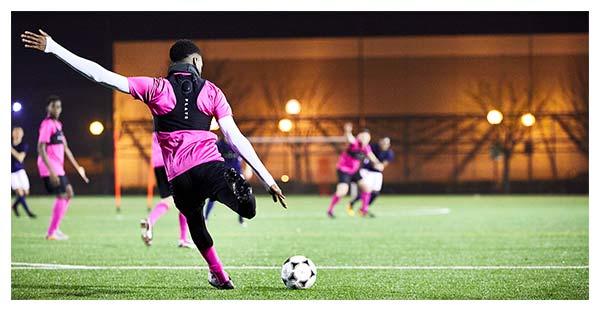 SMART APP FEATURES
Performance Data
There are no more excuses with insights such as distance, speed, power, load and sprint data revealing every aspect of your game.
Detailed Analysis
Review your progress throughout the season using enhanced analysis, session breakdowns and performance comparisons.
Manage Workload
Monitor exertion from games and training sessions so you can get the optimal balance between work and rest.
Heatmaps
Improve your tactical awareness with our positional and power heatmaps detailing every movement you make on the pitch.
Sports Science Advice
Personalised preparation, performance and recovery advice from the Premier League coaches and sports scientists guarantees to improve your game.
Personalised Exercises
Prepare for your next match or training session with tailored exercises trusted by professionals based on your data.
Community & Professional Comparisons
Compare your numbers to competition and the world's best players so you can benchmark your data.
FIFA-approved Technology
PLAYR is the first wearable tracker authorised by FIFA which footballers at any level can purchase.
SHOP PLAYR GPS FOOTBALL TRACKING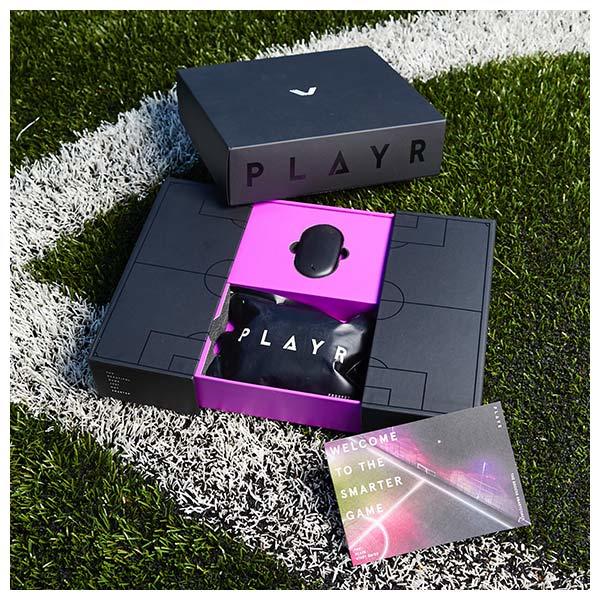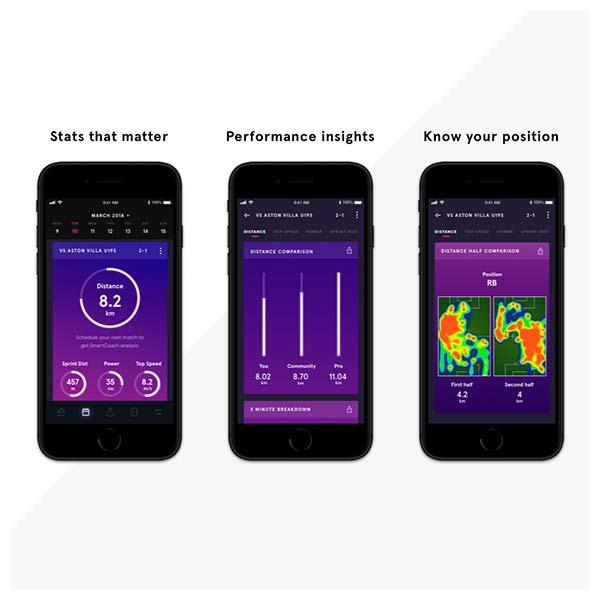 PRODUCT SPECIFICATIONS
Pod and charging dock
1250 data points per second
10Hz GPS
Accurate to 100cm
Weather resistant
Five-hour battery life (two month on standby)
Self-activated recording
Bluetooth synchronisation
4GB storage
Two hour charge time
Lithium-ion battery
SmartCoach app and mobile phone compatibility
PLAYR connects with the following iOS or Android devices:
iOS: 10.0 or later
Android: 5.0 (Lollipop) or later*
Support for Bluetooth 4.0 or higher
*PLAYR can be used on most Android devices however, due to the manufacturer's specific hardware and software settings, PLAYR is not compatible with all mobiles.
The App is currently available in English language only.