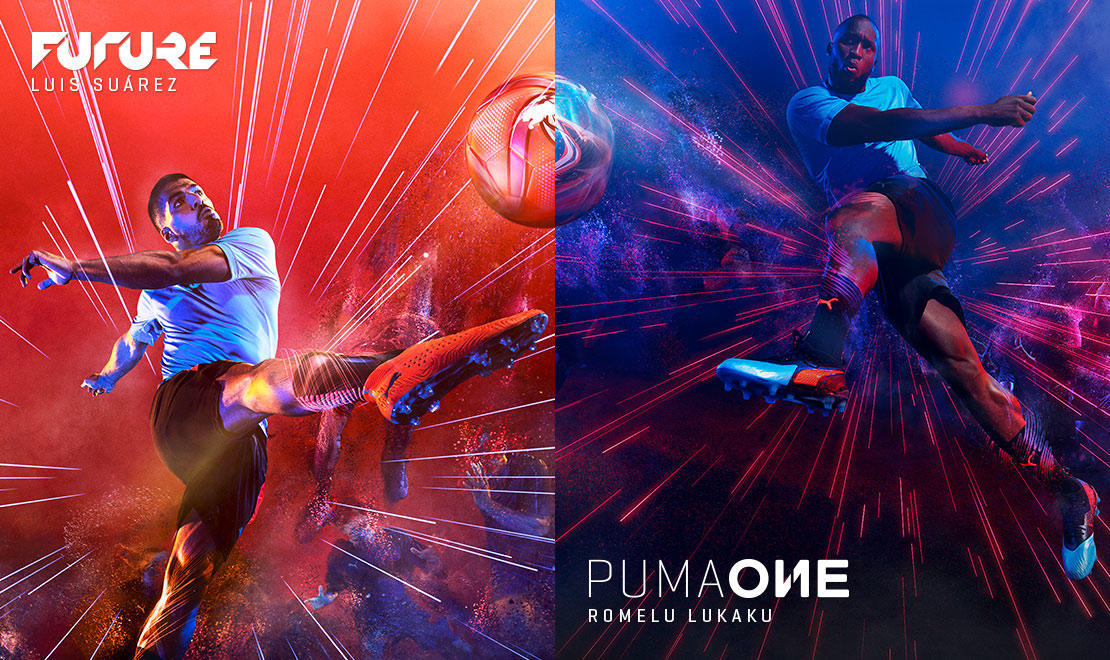 The new video game culture inspired 'Power Up' pack from Puma, heralds new generations for both the Puma Future and Puma ONE football boot models.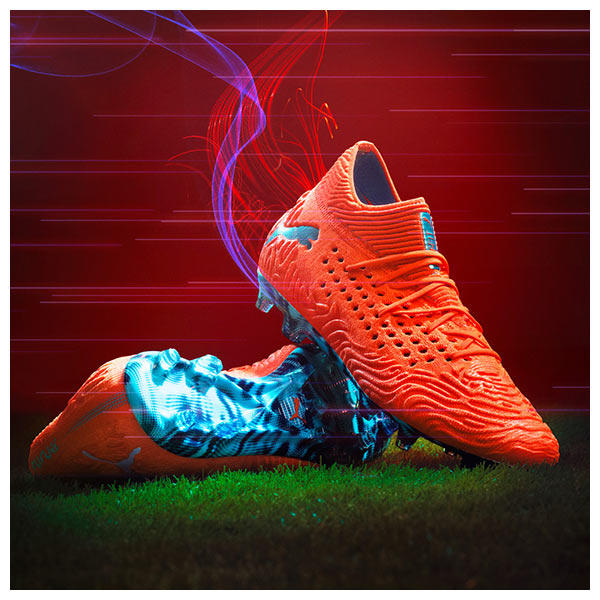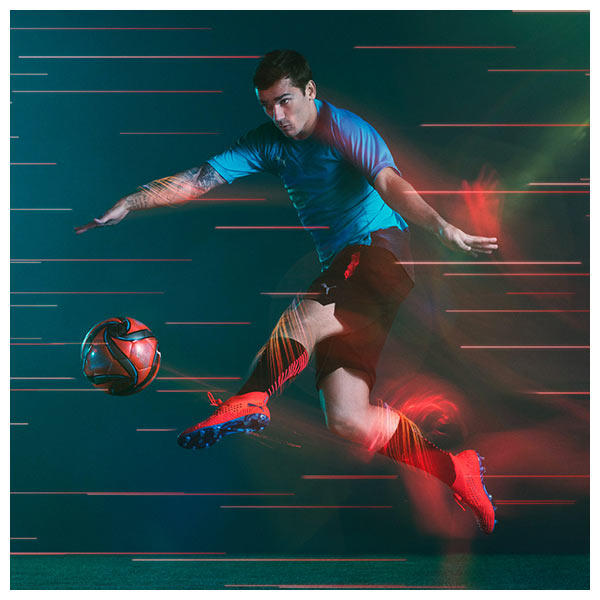 PUMA FUTURE 19
The Puma Future Power Up edition is red with bright blue accents and is the first-ever drop of the new Future 19.1 generation.
The next-gen Puma Future 19 boots completely change the construction of the upper so that the Netfit system is directly connected to the upper in the front. The upper, which looks like its all knit, additionally features a 3-D textured structure in the forefoot part, designed to improve ball control in those areas.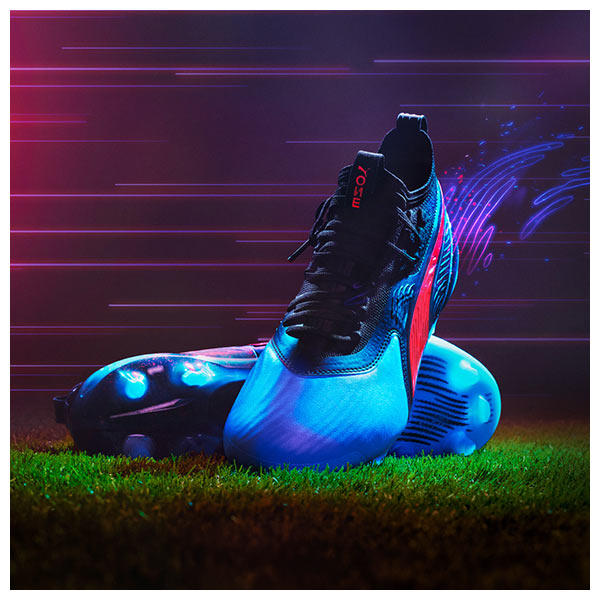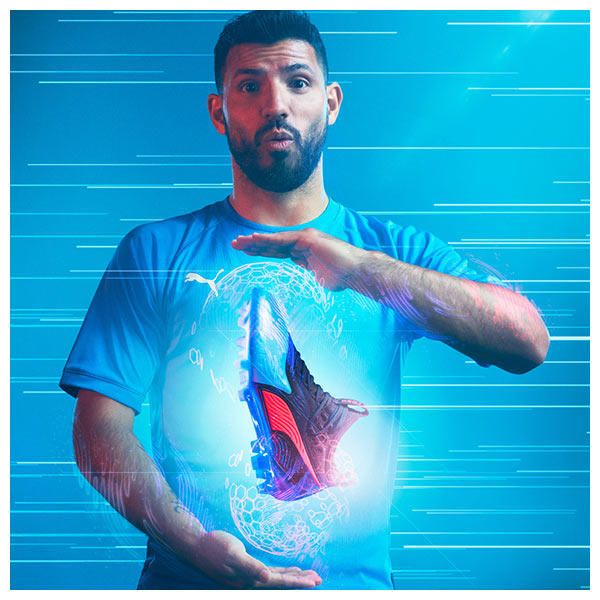 PUMA ONE 19
The next generation of the Puma ONE, ONE 19, arrives with a fresh colorway to debut its new silhouette, with the design split between a black rear, bright blue front and bright red trim to complement.
The previously dotted texture in the front area has been replaced with irregular line shapes, enhancing touch and hinting at the key speed and power attributes of Puma players like Sergio Agüero and Romelu Lukaku.