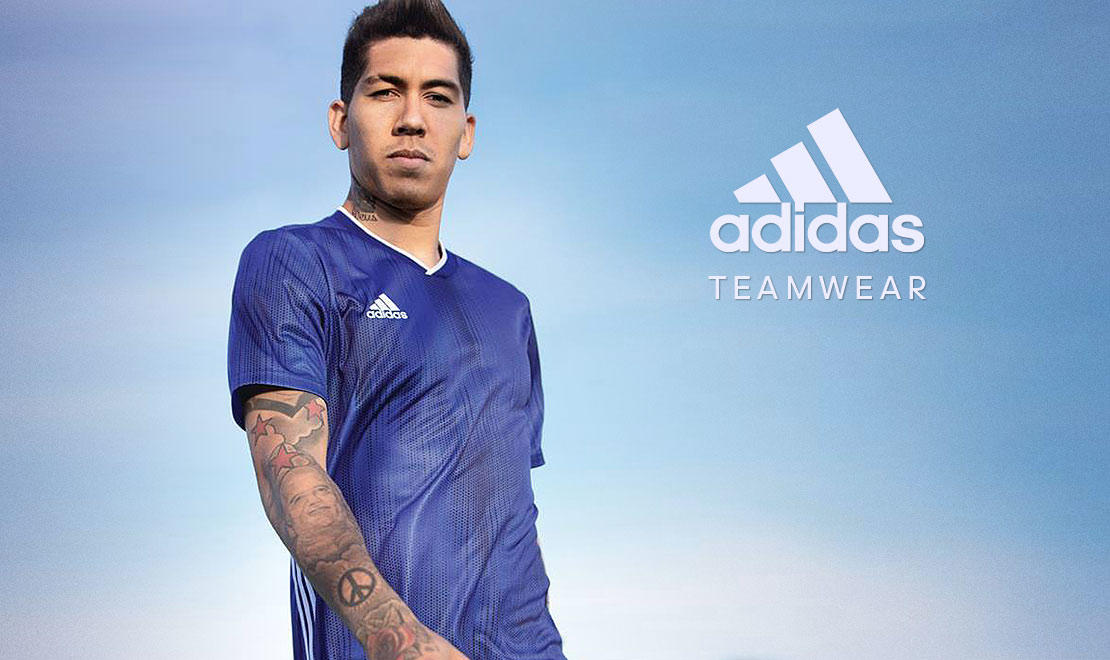 The 2019 adidas teamwear collection hails the arrival of three brand-new templates to choose from.
Inspired by this season's third kits (such as the adidas/Parley collaborations for Manchester United and Real Madrid) the Tiro 19 jersey is available in four classic colourways.
The Striped 19 offers a modern interpretation of a classic theme with 5 distinctive colour variations, while the Estro 19 offers the trademark Arsenal two-tone look in four colours.
Templates such as Regista 18 and Tabela 18 are carried over from the 2018 adidas teamwear collection, the latter of which in now available in colour options.
"When players put on their club shirt they have the confidence and pride in their collective creativity to answer any challenge in the season ahead"
- Roberto Firmino, Liverpool and Brazil