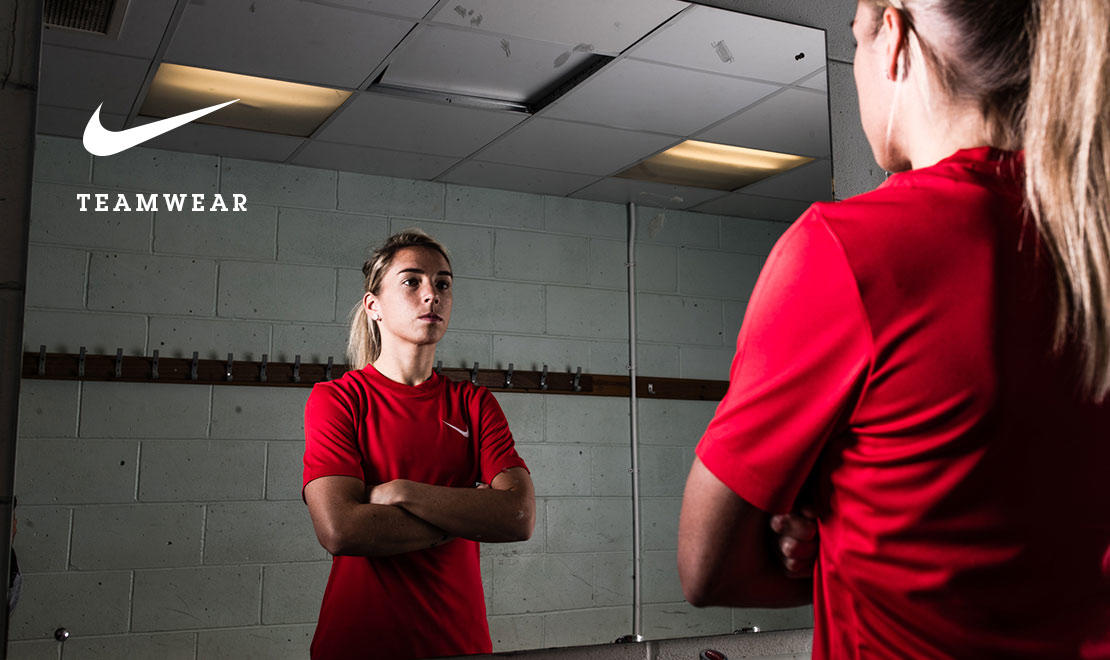 The 2019 Nike teamwear collection features six jersey templates in a refined selection of proven designs.
The main focus of the range is the basic Park VI club shirt, which along with a extensive choice of twelve colours, is also available in a women's cut.
The Precision IV is a new design inspired by the 2018-19 Tottenham Hotspur home shirt but is only available in limited numbers during 2019. Be sure to order this early!
Making up the remainder of the range are the Academy 18, Inter Striped, Sash and Striker IV.
All Nike teamwear jerseys are constructed in Nike Dri-FIT, a high performance, microfibre, polyester fabric which has the properties and build quality to wick sweat away from the body and move it to the surface of the fabric, where it evaporates; as a result, keeping the wearer dry and comfortable.