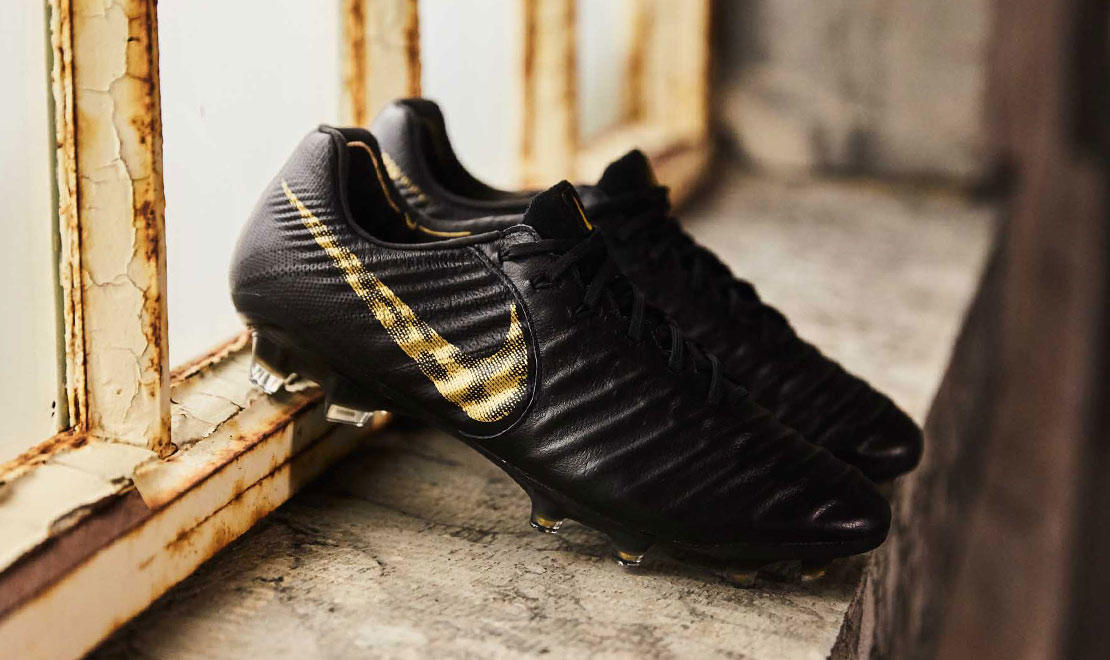 The Nike Black Lux Pack looks every bit the luxury that the name surely suggests, with a brushed gold effect across the Swoosh and other key call-outs providing an almost regal quality to the new colourway.
The Nike Black Lux Pack is low-key but drenched in class. The collection will not be worn by Nike's pro players on pitch, however, expect it to be one of the most sought after colourways of 2019.
The Nike Black Lux Pack arrives across Nike's revisied silos which includes the all-new Nike Phantom Venom (replacing Hypervenom), Mercurial, Phantom Vision and Tiempo.
The new Nike Phantom Venom tech-wise has been likened to the discontinued T90 line from several years back and features a grip textured placed on the instep and a partial lace cover.