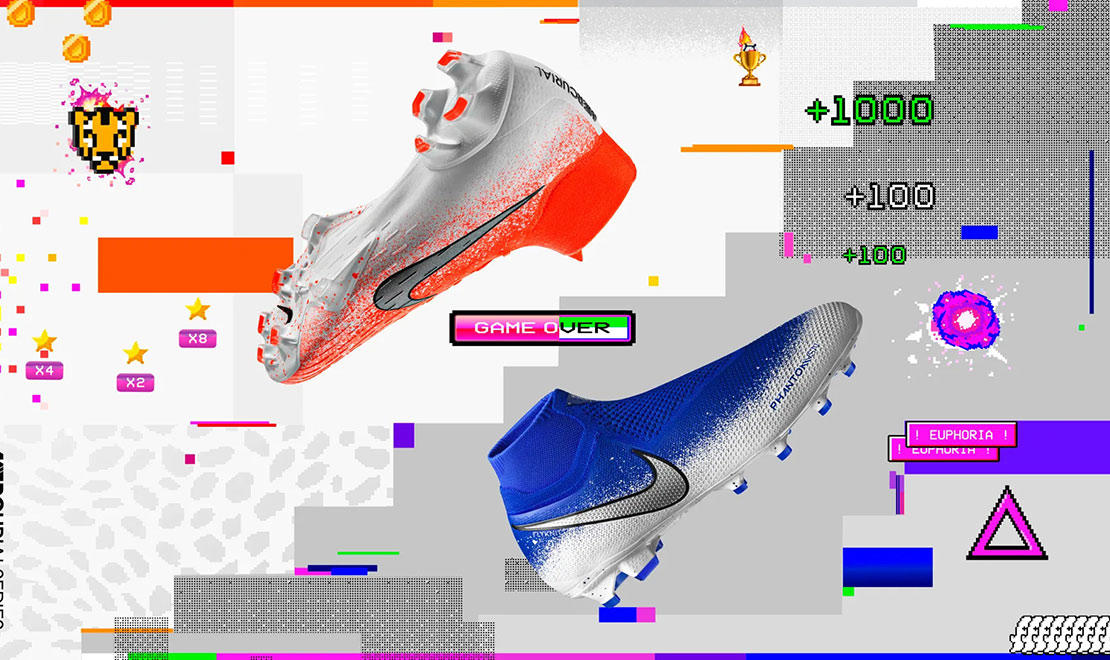 From tense silence to explosions of joy, Euphoria Mode conveys the palpable excitement during the highlights of football. Inspired by the flaming fumes that illuminate the stadiums, this new colourway dresses the Phantom series in Racer Blue, while it comes in Hyper Crimson on the Mercurial and Tiempo.
Euphoria Mode arrives at the business end of domestic seasons and will be worn by Nike's contracted players for the UEFA Champions League semi-finals and final, as well as the Copa America and Nations League.
Euphoria – "a feeling or state of intense excitement and happiness" is an emotion hard chased at this part of the season and as the trophy hunts continue.