CHECKBOARD REPLACES TRADITIONAL STRIPES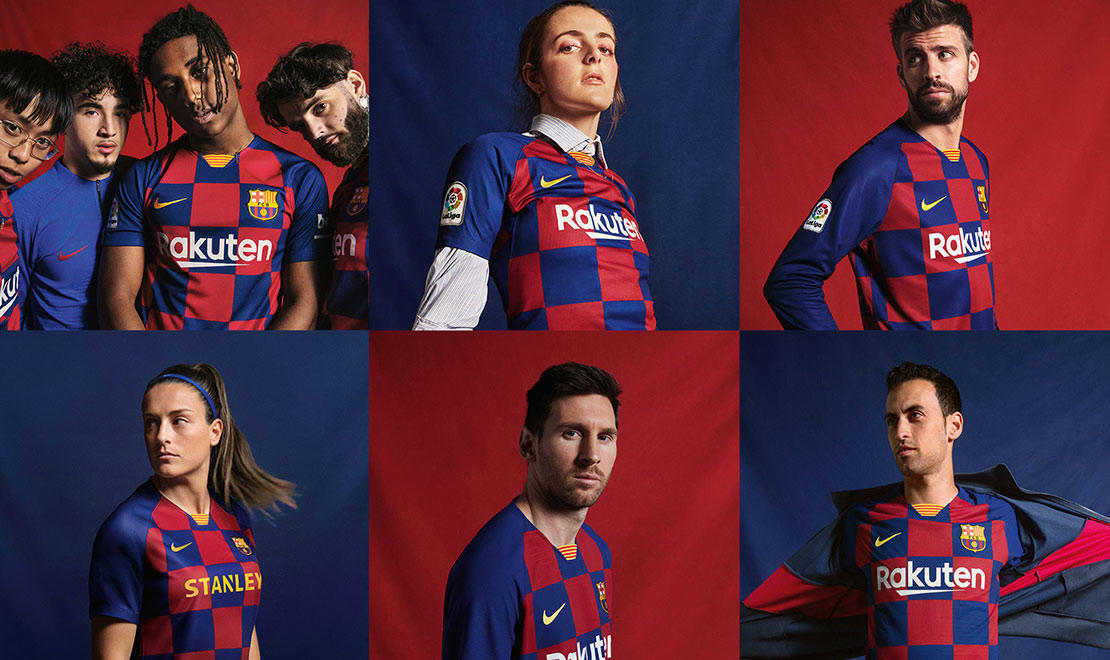 For 2019-20, the Blaugrana deviate from its traditional striped home jerseys. Instead, it will debut a checkboard print inspired by the gridded streetscape of Barcelona's Eixample district.
The neighbourhood pulses with creativity, and its residents are acknowledged as the building blocks of the city's future.
"Barcelona is a club with a bold and adventurous philosophy and that resonates throughout the city."
- Pete Hoppins, Nike Football Apparel Senior Design Director
Influential figures from Barcelona's broad sporting spectrum joined FC Barcelona's players and pioneers from the fields of fashion, science, food, music and art to unveil the kit and celebrate their shared spirit, culture and identity.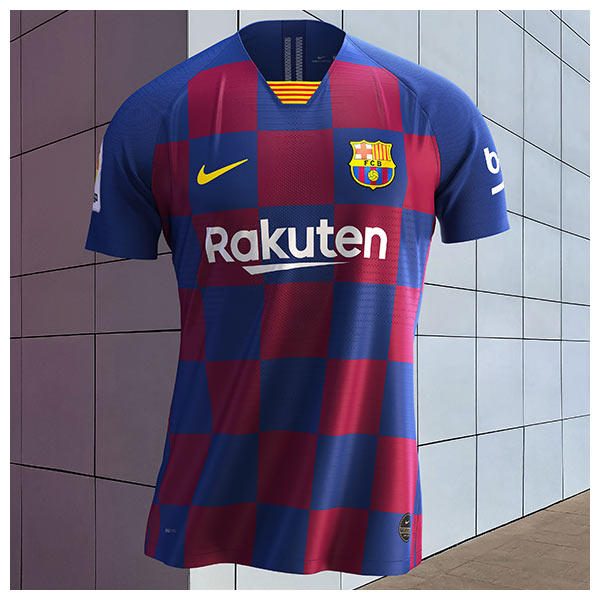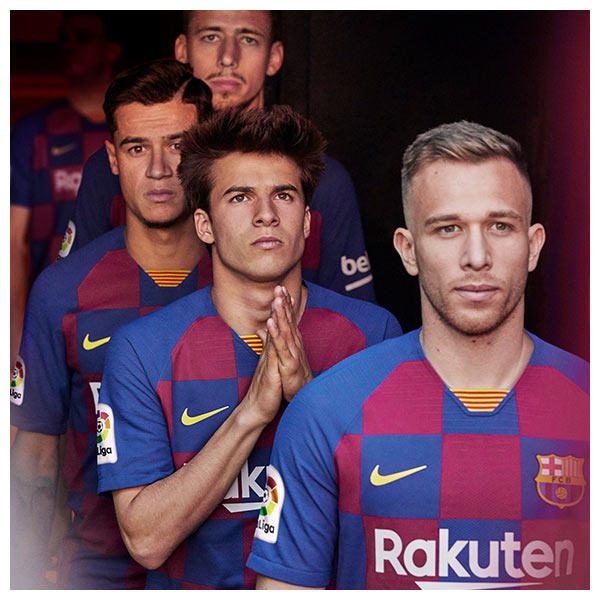 "The kit is something new and exciting. It might be different, but it is 100 percent Barca and it is even better that the design represents the bond the club has with the supporters and the people who are driving the city forward."
- Gerard Piqué
In 2015-16, Barcelona's kit swapped its traditional stripes for hoops. The checkboard design is only the second shift from the club's norm and provides a fresh interpretation of Barca's world-famous colours.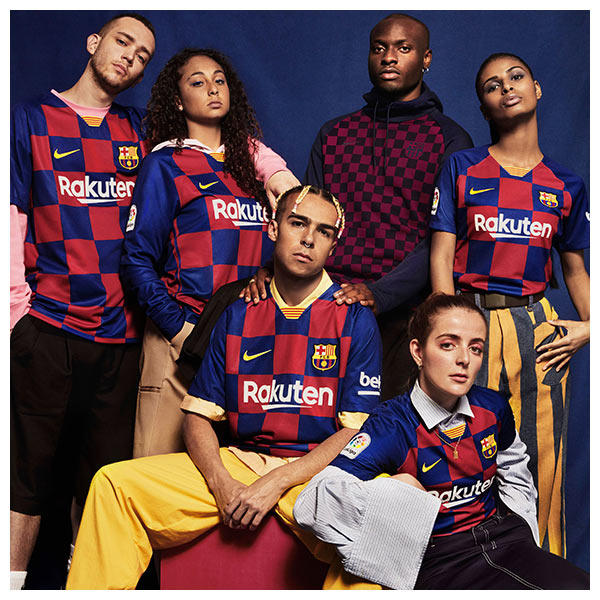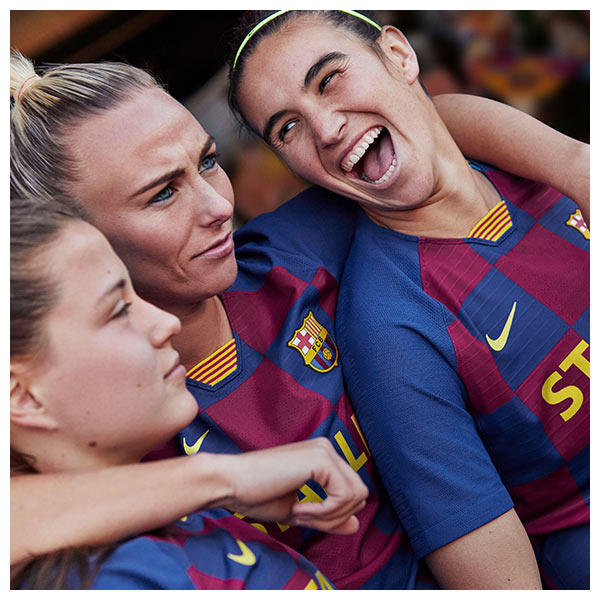 "Barcelona is a special place and the football club is the heartbeat. We are all fans and the style with which they achieve their success inspires us every single day. Bringing everyone together like this really highlights the unique things that are happening in our community"
- Laura Souek, Barcelona-based Scientist
The 2019-20 Barcelona Home Kit includes blue shorts and blue socks topped with a red trim. The jersey's V-neck collar is decorated by the stripes of the Catalan flag.