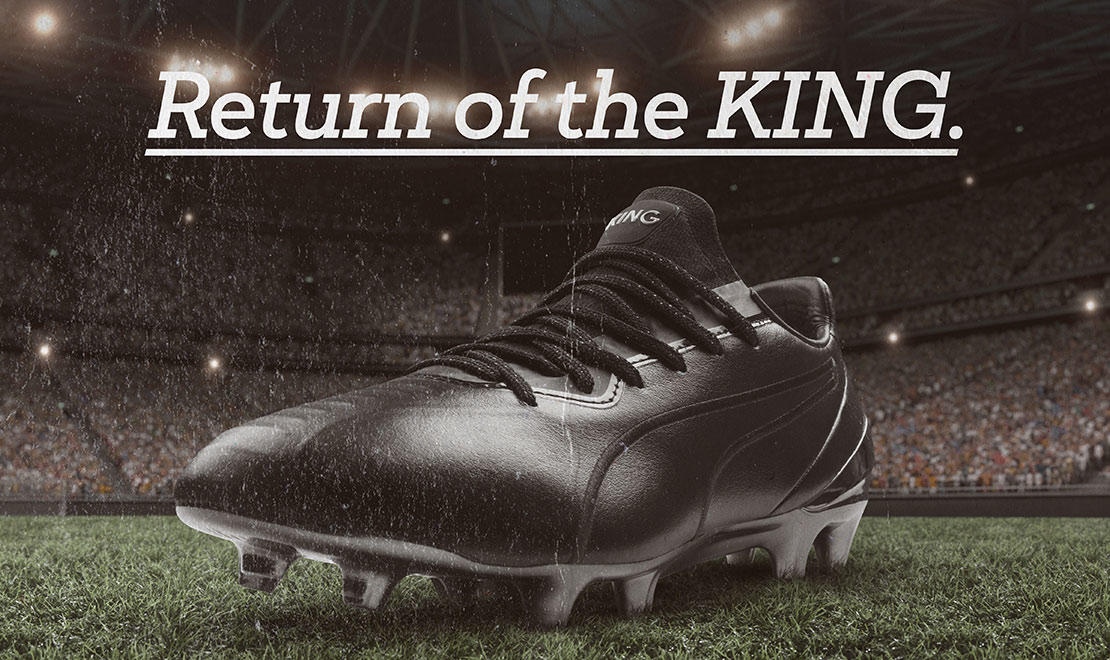 Celebrating the 1968 edition, the year in which the PUMA KING was first launched, PUMA teamed up with Thierry Henry, one of the most gifted players of his era, to re-engineer the classic for a new generation of kings and launch the all-new PUMA KING Platinum.
The PUMA KING has been the football boot of choice for some of the greatest players in the history of the sport and Sunday League legends across the world. Today, PUMA re-masters the iconic silhouette with technical and performance input from Thierry Henry.
"I was able to share my experience as a player with the PUMA Football design team when developing the updated PUMA KING. The boot has more than 50 years of history and is renowned for its use of premium materials and style. We applied the same formula in updating this iconic shoe, focusing on craftsmanship and technical performance to meet the needs of the modern footballer."
- Thierry Henry
The PUMA KING Platinum updates the original KING design applying the latest in football performance technology. The Smooth, premium K-Leather boot upper remains and is enhanced with a 3D 'touch' texture for added control. Fit is improved with a snug fitting knitted tongue, and the ultra-modern slim silhouette combined with the super lightweight 'RAPIDSPRINT' outsole makes it the fastest, lightest KING ever to grace the pitch.