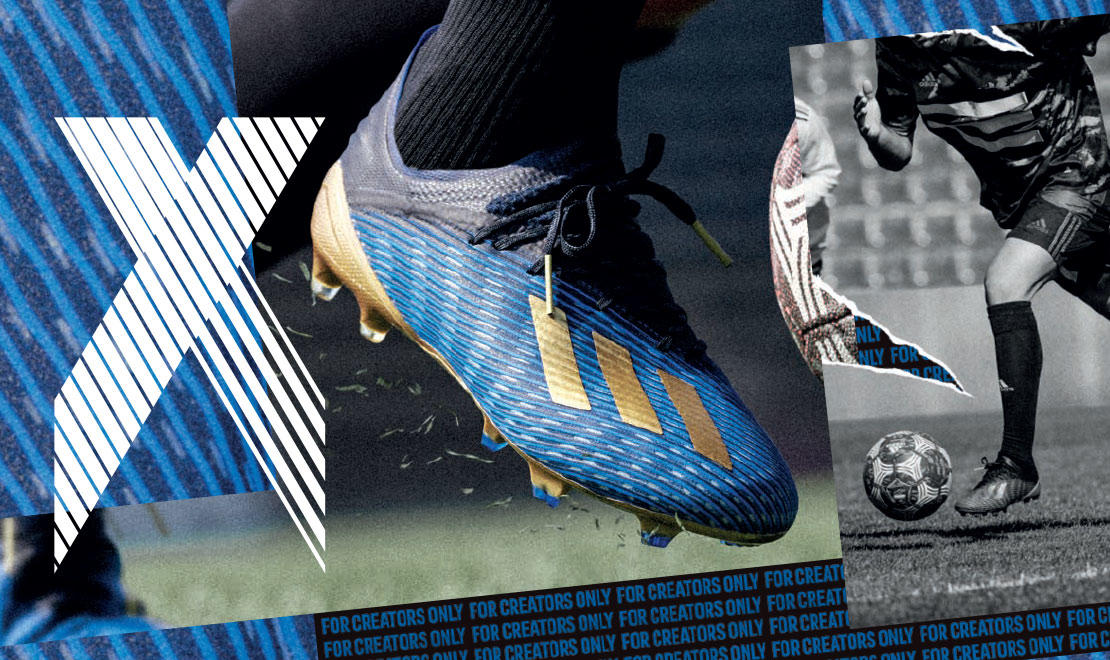 The new generation X 19 arrived slightly under the radar in May when it was released as part of adidas' 302 Redirect pack, perhaps due to being somewhat overshadowed by the big changes to the re-designed Nemeziz. The X 19 updates were more fine tuning and refining of the boot to advance it's already epic speed credentials.
Now as part of the adidas Inner Game pack the X 19 has received a stunning black, blue and gold dressing, giving the next-gen speed silo its second colourway and one that is certain to be on any list of most desirable boots currently available.
The Inner Game X 19 takes a black core that's interrupted below the collar by blue stripes and hints of gold shining through from inside. The gold detailing is a standout feature of the colourway, instantly catching the eye.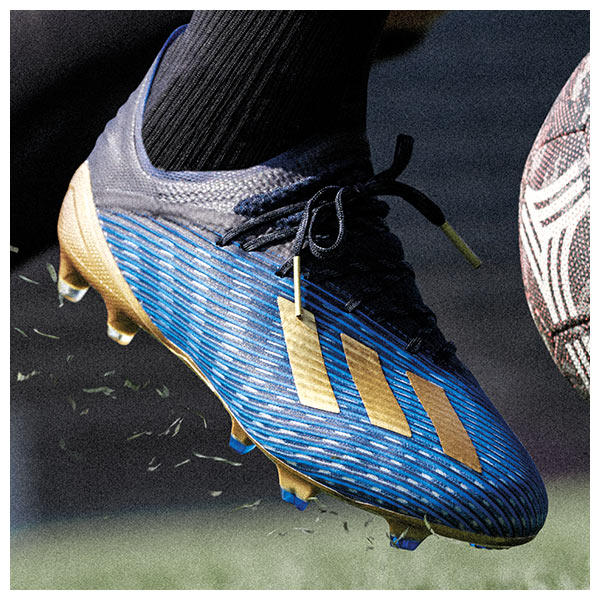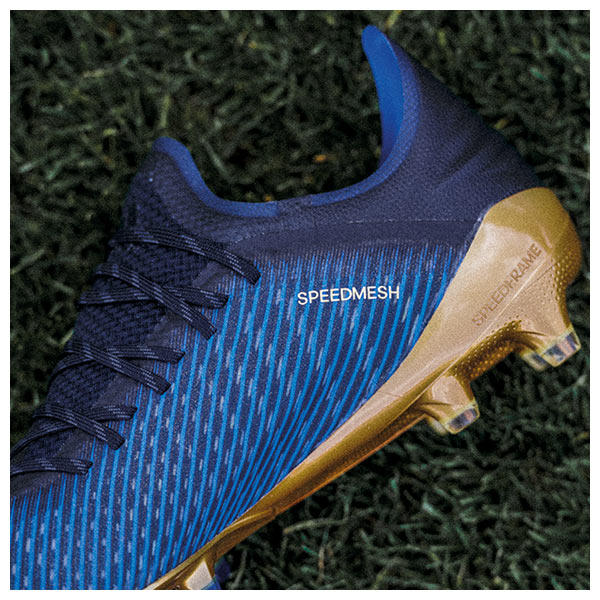 "My game is molded around having explosive speed and power to take on the best defenders in the world. The X19 is perfect for my game because they allow me to move at my fastest and disrupt the game from start to finish. They truly help take my game to the next level."
- Gabriel Jesus, Manchester City and Brazil