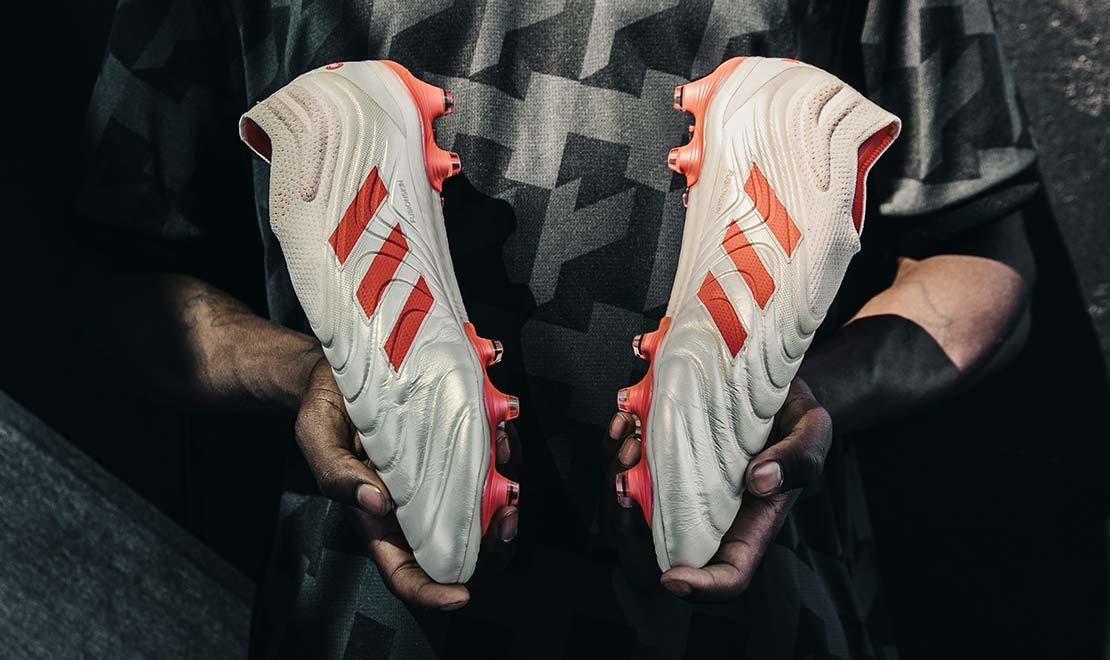 The new COPA 19+ blends tradition with modernity with a striking new design and innovative performance technology, making it adidas' most progressive boot to date.
The COPA franchise has a long-standing reputation among football purists. Combining classical looks with a focus on touch, it has been the go-to for players who appreciate ball touch and design. The new COPA 19+ builds on that legacy, re-defining touch for a new generation thanks to a host of new innovations.
The new COPA 19+ features a selection of elements designed to maximize fit, touch and movement. In terms of fit the internal construction, featuring foam pads and an ortholite sockliner, provides cushioning and comfort. The Sockfit collar is engineered to naturally expand to foot shape to ensure supportive fit while an anatomical upper mimics a barefoot experience.
The new Fusion Skin is an evolution of the COPA's classic leather treatment that features a seamless and less permeable skin, re-defining touch for a football boot. The K Leather itself is super soft, providing optimal comfort and touch. The X Ray Vamp brings the foot closer to the ball and reduces slippage. The Purecut laceless upper remove unneeded layers to maximise ball control area.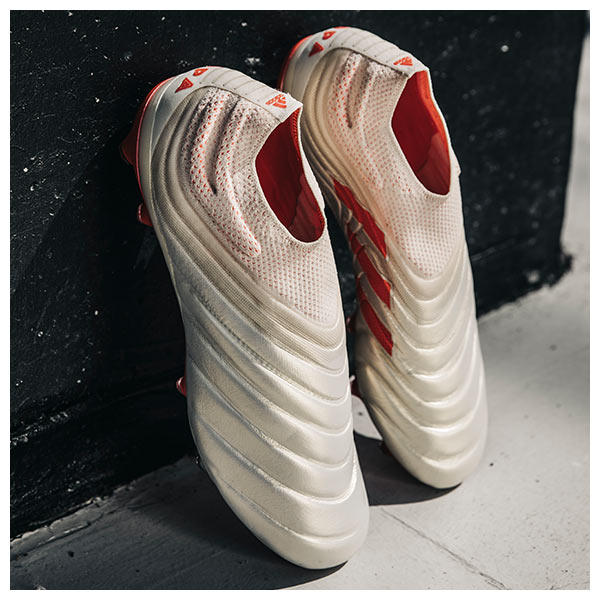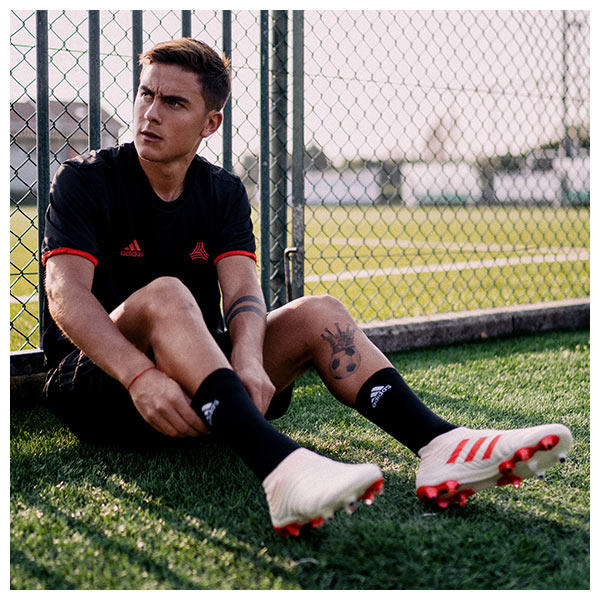 "I've always been a fan of the COPA because of the classic look and incredible first touch. It suits my style of play and my personal style too. The new boot has some great new features and a progressive design. I'm looking forward to seeing how far my game can improve with these boots."
- Paulo Dybala, Juventus and Argentina striker
The design of the COPA 19+ is also engineered to maximise movement. The Comfort frame stabilises movement and enhances traction. The two footshape inlays allow optimal cushioning. The stud positioning and shape have been designed to optimize rotation.
The first edition of the COPA 19+ comes as part of the Initiator Pack. Featuring a striking champagne outsole with red adidas branding and a red/white sole plate, the Initiator Pack is a bold introduction for the Copa 19+.