HONOURING A SPECIAL PERIOD AT THE BRIDGE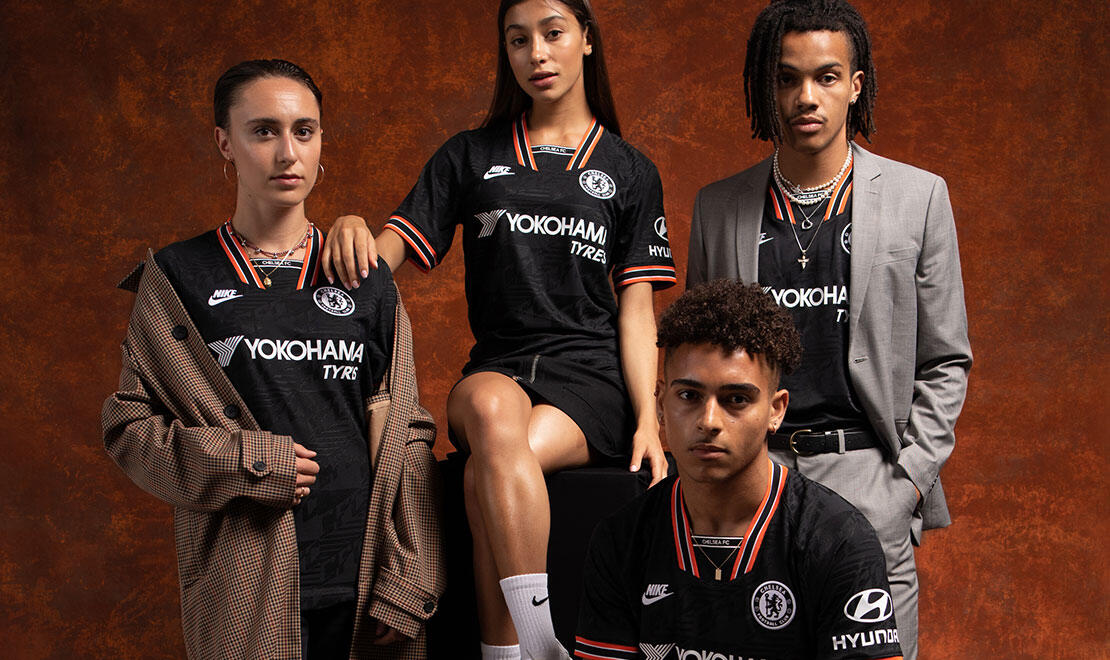 Chelsea's 2019-20 third kit is reminiscent of a celebrated era for the club, with flashes of bright orange — similar to the 1994-96 away shirt — against black.
In addition to the use of orange, the jersey boasts numerous other nods to '90s football, with a jacquard knit rising from the fabric of the shirt, an old-school style squared-off collar and a retro Nike Futura logo. Orange trim on the collar and sleeves illuminate the otherwise black jersey, which features an embossed "CFC" pattern running in diagonal lines across the shirt. "Chelsea FC" is printed across the neckline, above the Nike logo and a club crest that stands out thanks to an elevated trim. The font, borrowed from '90s match-day programs, adds another layer of nostalgia.
"You can see the '90s influence in fashion at the moment, and I think the kit will appeal to pretty much everyone. Younger fans will like that it has a streetwear vibe and older fans will appreciate the sentimentality, remembering club legends who donned the famous jersey and their memories of going to games."
- Mason Mount, Chelsea midfielder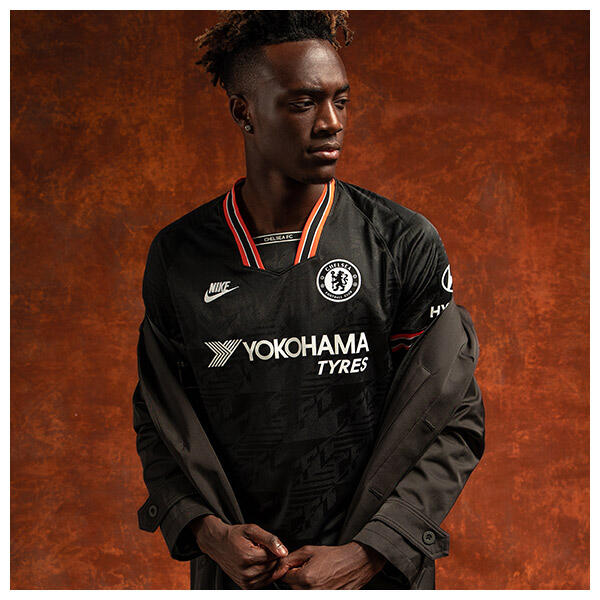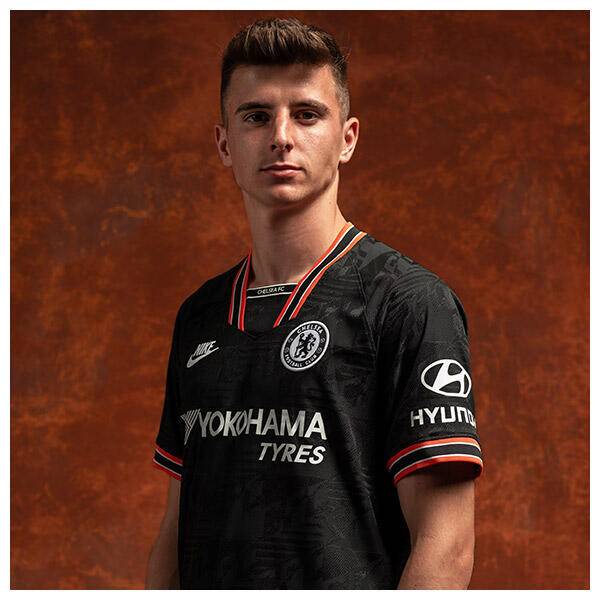 "The changes at Chelsea were reflective of the wider changes sweeping through English football in the early '90s. For the new season we've combined design elements from that era with our modern Nike innovations, and hopefully this kit will spark a few memories of what was a special time at Stamford Bridge."
- Pete Hoppins, Nike Football Apparel Senior Design Director