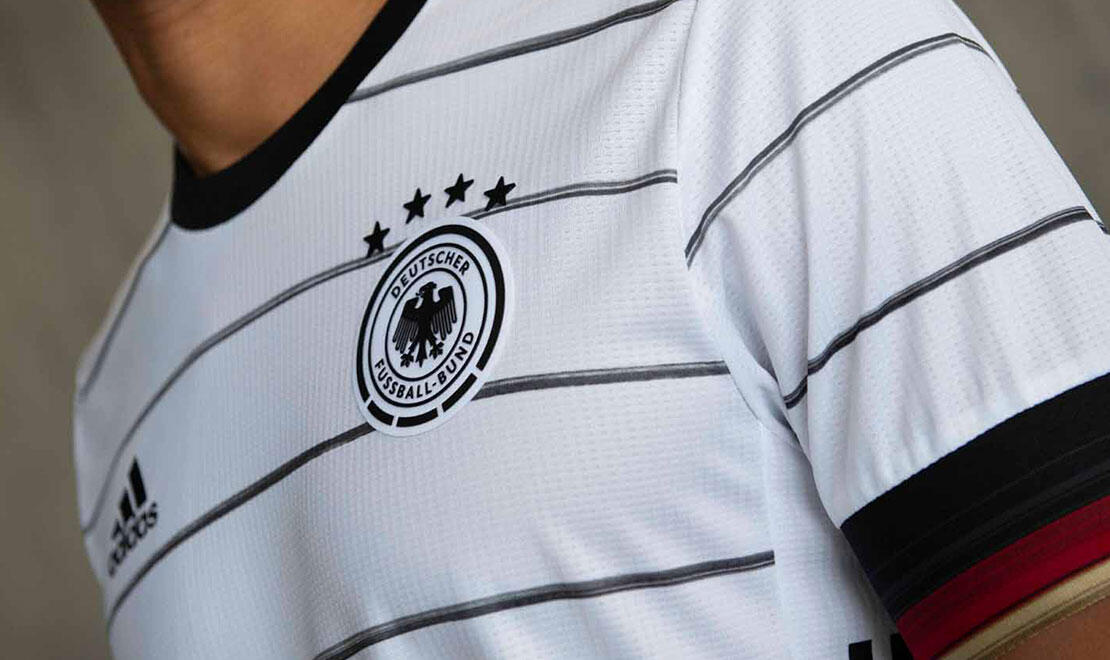 Stripes have been embedded in the design of Germany's jersey since the 1980s, and the 2020 version sees the iconic detail reinterpreted in the style of contemporary hand-painted pinstripes. In a nod to modern, street style, it is a simple aesthetic inspired by the clean brush strokes of the original artwork that informed its design.
The new jersey also sees the return of German black-red-gold flag colours on the sleeves, while the dynamic lines within the flag detail represent the diverse background of German players and fans, celebrating the notions of togetherness and inclusivity that the country prides itself on.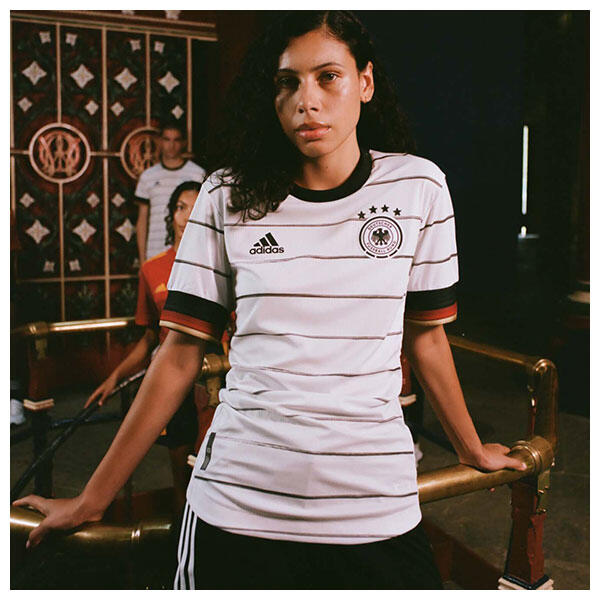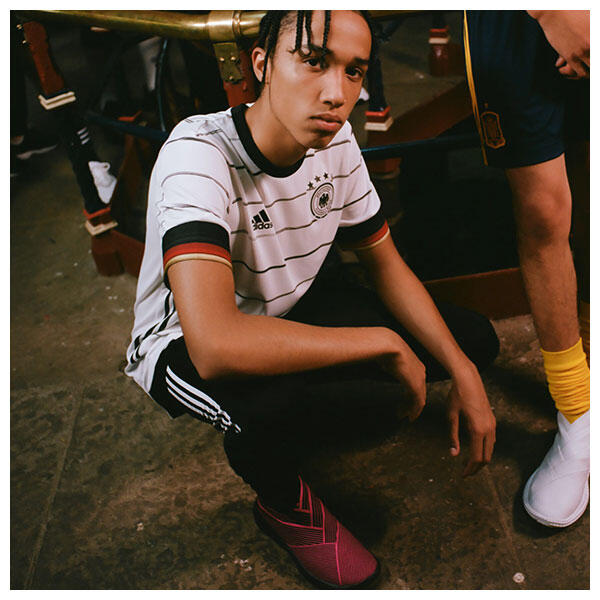 adidas' home jerseys of its sponsored Federations for UEFA EURO2020™ have been designed with the intention of uniting art and football, with each design inspired by the similarities that exist between these territories.
A unique approach to developing the jerseys saw creators from across all parts of the brand produce hand-drawn sketches, rather than using digital methods. These artworks created by a diverse collective of designers spoke to the passion and emotion shared by fans and players, which would later become the inspiration for the final patterns, colour choices and number graphics of the jerseys.
"It was a unique challenge to develop a line of jerseys that would successfully convey the raw emotion and unifying effect of football. But beginning the creative process focusing on hand drawings enabled us to be more direct, human and emotional in what we created. We're delighted with an end result that truly succeeds in uniting the worlds of art and football."
- Juergen Rank, Senior Design Director at adidas